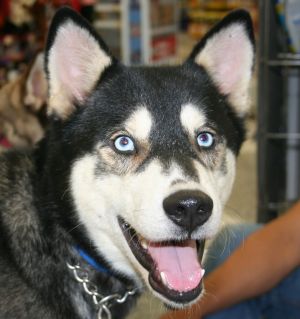 He came from a puppy mill bust in Collin County. He ended up spending his entire life with me.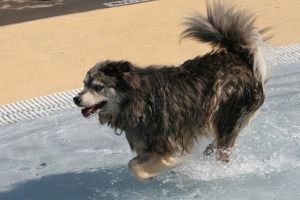 I first found Snowball at the Arlington, Texas shelter when I was picking up dogs for Adopt-A-Husky of Dallas. She was on death row and the shelter worker really wanted me to take her even though she wasn't a purebred Husky but a Husky/Australian Shepherd mix. She was just such a nice dog. She didn't belong in a shelter.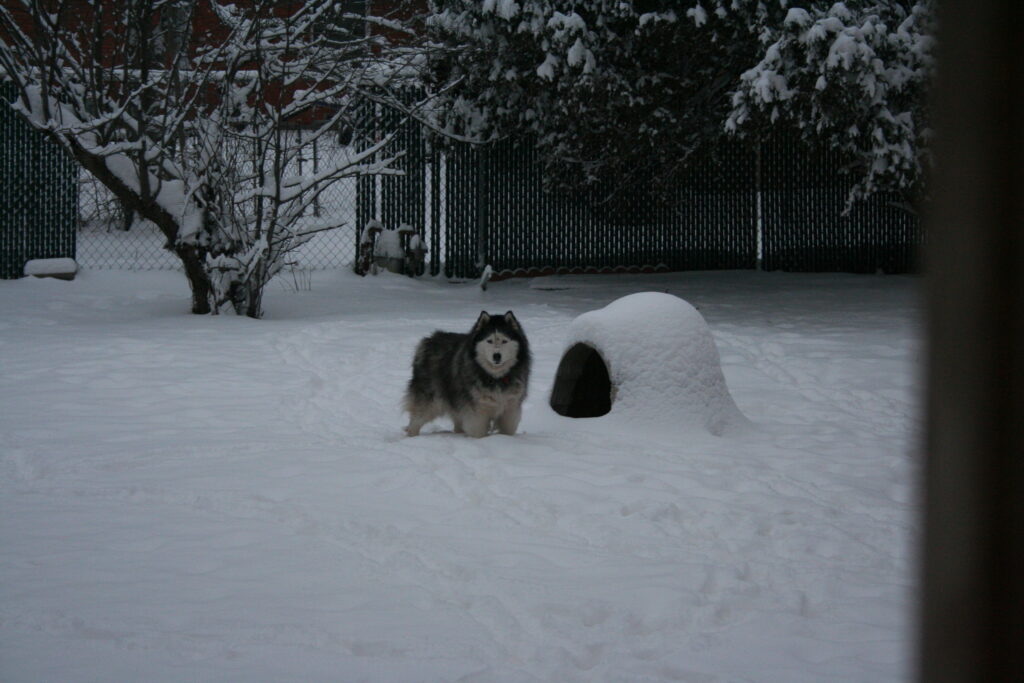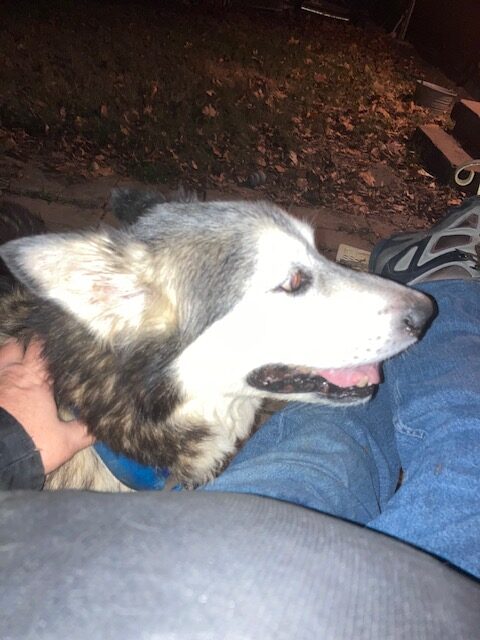 Rocky was found abandoned at the Lewisville Dog Park with a broken front leg and in great pain. He was rescued by Texas Husky Rescue and brought by them to Dallas Veterinary Surgical Center for extensive surgery to repair his front leg allowing him to run again. After living in nine different foster homes, he came to my house where he became, not only a permanent resident, but one of my lifetime dogs.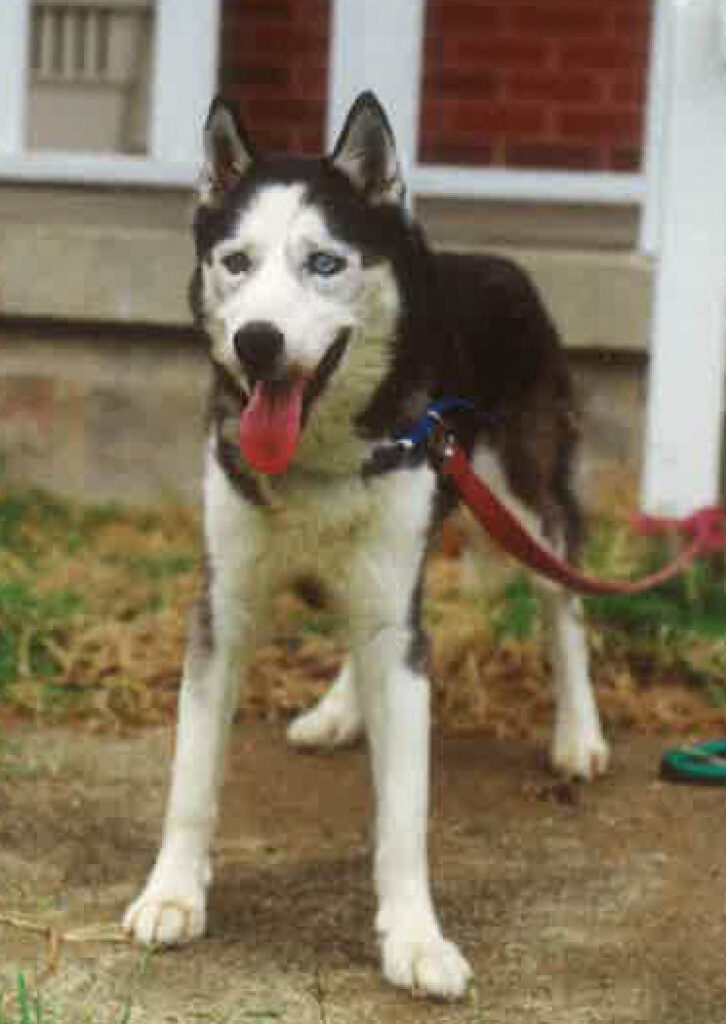 Tracker was a blind dog. Dallas Animal Control found him walking down the side of Mockingbird Lane. A busy six lane road in the middle of the city. Nobody knows how he ended up there.